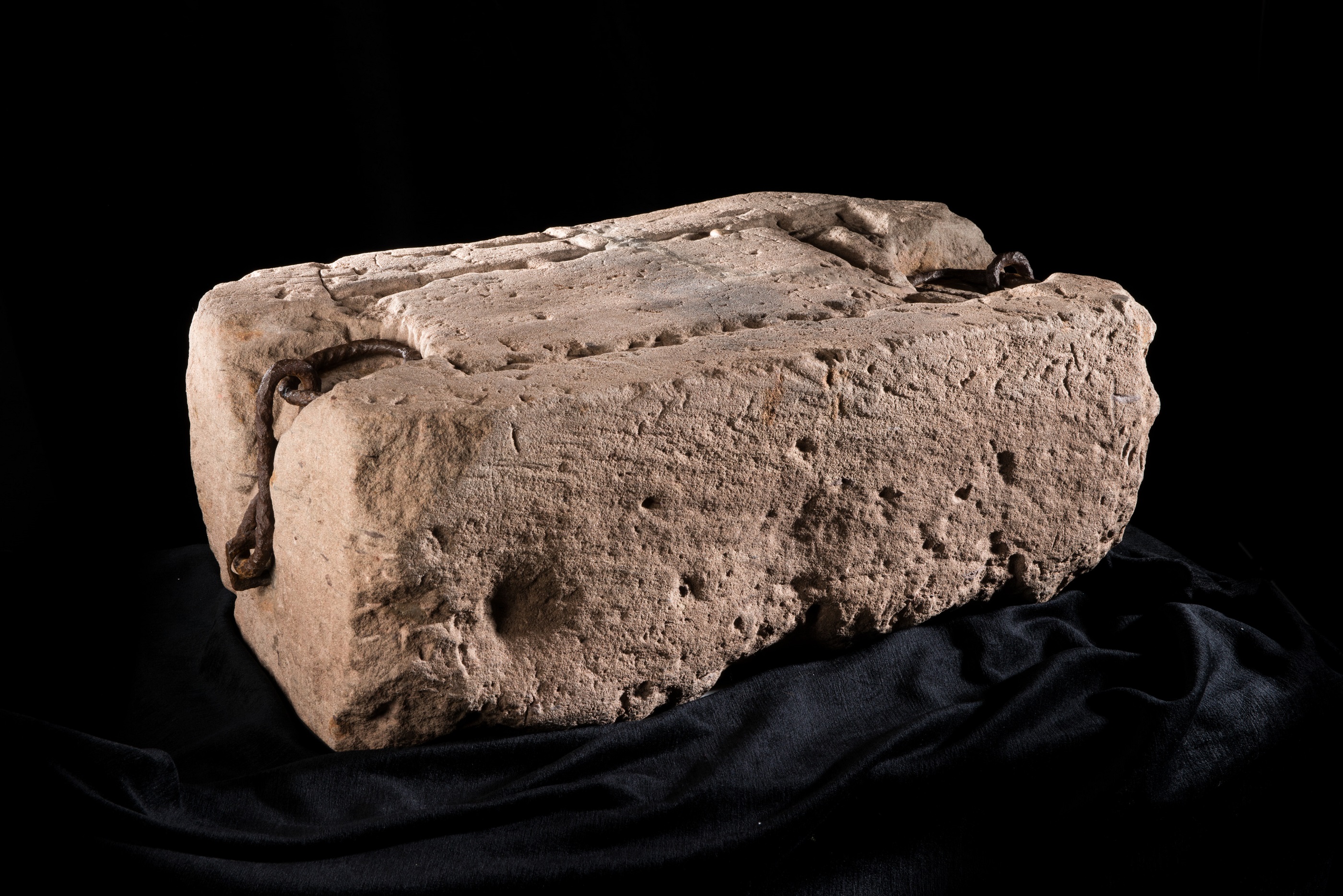 Photo
https://www.historicenvironment.scot/about-us/news/20-facts-revealed-about-the-stone-of-destiny/
"The lithology of the Stone of Destiny (or Scone) resembles that of Lower Devonian sandstones from the Perth area. In particular, the texture, mineral assemblage and colour are similar to those of sandstones from the Scone Formation in the vicinity of Quarry Mill, near Scone Palace itself. It is thus possible that this area contains the bed from which the Stone was hewn, although comparable rocks may exist within other exposures of the Old Red Sandstone lithofacies in Scotland."
A geological perspective on the Stone of Destiny
N. J. Fortey, E. R. Phillips, A. A. McMillan and M. A. E. Browne Scottish Journal of Geology, 34, 145-152, 1 November 1998,
https://doi.org/10.1144/sjg34020145
1958 Excavation Of Altar Stone,Stone 80
https://historicengland.org.uk/images-books/photos/item/P51908
"The Altar Stone at Stonehenge is a greenish sandstone thought to be of Late Silurian-Devonian ('Old Red Sandstone') age. It is classed as one of the bluestone lithologies which are considered to be exotic to the Salisbury Plain environ, contrasting with the larger sarsen stones, which are a hard, durable silcrete derived from no more than 30km from Stonehenge. It is well established that most of the bluestones are derived from the Mynydd Preseli, in west Wales. However, no Old Red Sandstone rocks crop out in the Preseli; instead a source in the Lower Old Red Sandstone Cosheston Subgroup at Mill Bay, on the shores of Milford Haven, to the south of the Preseli, has been proposed. More recently, on the basis of detailed petrography, a source for the Altar Stone much further to the east, towards the Wales-England border, has been suggested."
Bevins, R. E., Pirrie, D., Ixer, R. A., O'Brien, H., Pearson, M. P., Power, M. R., & Shail, R. K. (2020).
Constraining the provenance of the Stonehenge 'Altar Stone': Evidence from automated mineralogy and U–Pb zircon age dating. Journal of Archaeological Science, 120, [105188].
https://doi.org/10.1016/j.jas.2020.105188